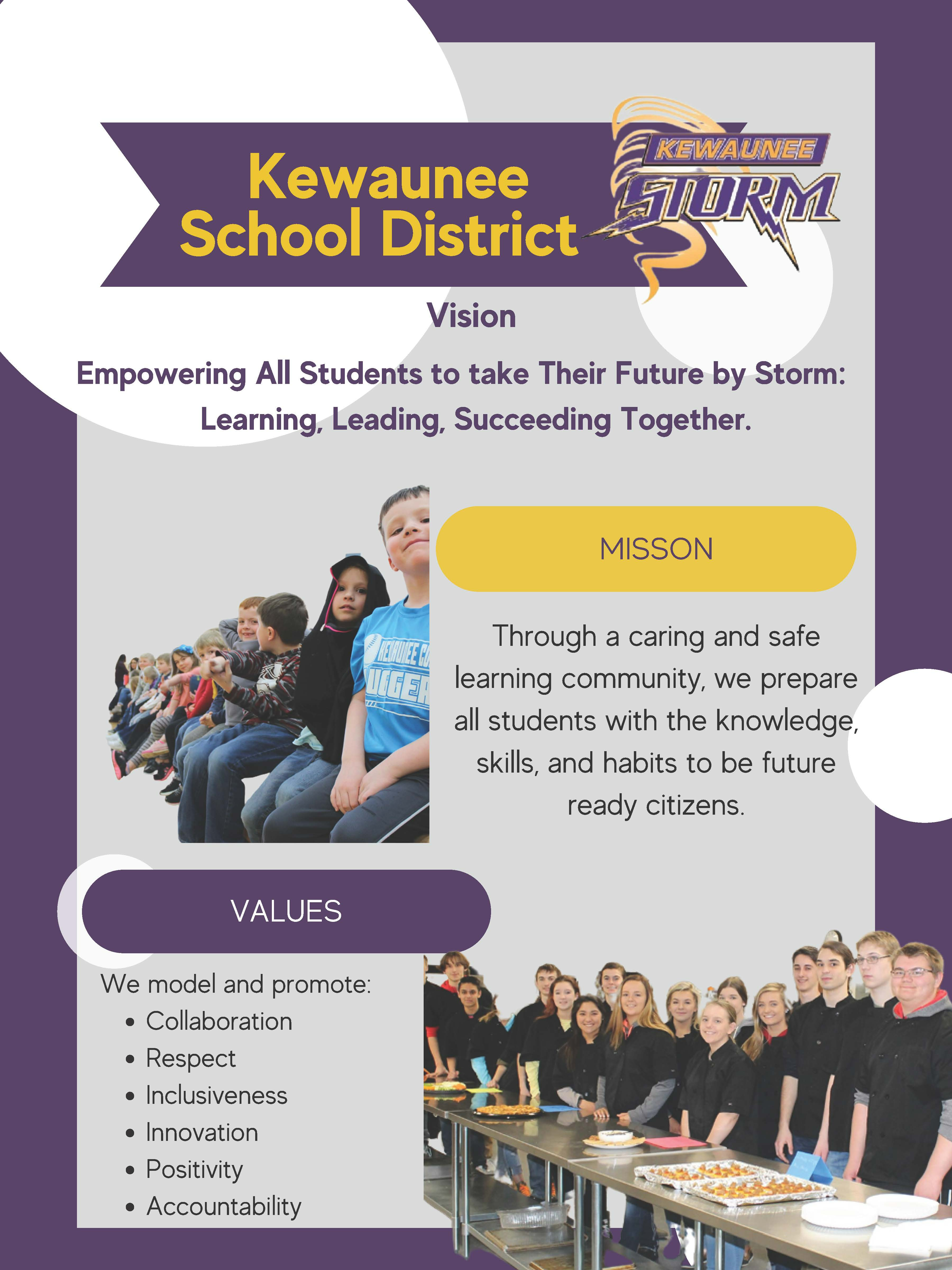 Wisconsin Administrative Code PI 9.06 requires school districts to self-evaluate the status of pupil nondiscrimination and the equality of educational opportunities every five years. The evaluation must address the following areas and take into consideration the protected groups listed under section 118.13 of the Wisconsin Statutes: sex, race, religion, creed, age, national origin, ancestry, pregnancy, marital status, parental status, sexual orientation and disability:

1. Methods, practices, curriculum and materials used in counseling.
2. Participation trends in athletic, extracurricular and recreational activities.
3. Trends and patterns in awarding scholarships and other forms of recognition and achievement.
The following designee(s) has been designated to handle inquiries regarding the District's non-discrimination policies:
District Compliance Officers:
*Kacy Rohr, Director of Pupil Services
915 Third St.
Kewaunee, WI 54216
Phone: (920)388-2951 EXT: 460
*Aaron Dobbe
911 Third St
Kewaunee, WI 54216
Phone: (920)388-2951 EXT: 452


In addition to an assurance to the Department of Public Instruction by April 1, 2017 that the report has been completed, the district must prepare a written report that is available for examination by residents of the school district, if requested
Kewaunee School District Pupil Nondiscrimination Report 2017