Tomorrow is the big mitten toss! All items donated will stay in the Kewaunee School District, lets help out those in need this COLD winter season!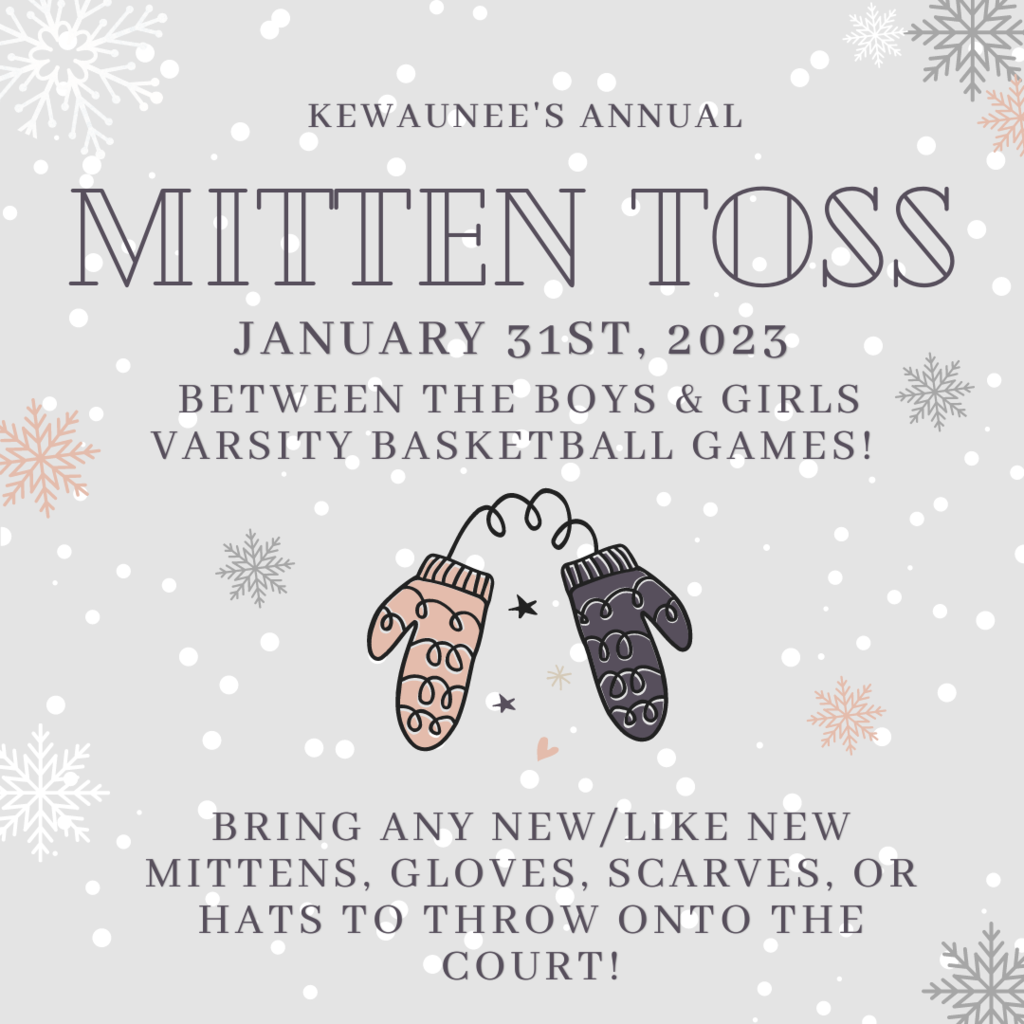 Classes in the Kewaunee School District will be delayed two hours due to the inclement weather conditions, classes will begin at 9:50 AM. There will be no morning wrap around child care.

Need to start your Christmas shopping??? Check out the STORM STORE!!!! There is something for everyone, and credit cards are accepted! The store is student run and managed, come check it out! Hours are Tuesday and Thursday from 11:415-12:30, Wednesdays from 10:30-11:05 and during home KHS basketball games from 5:45-8:00.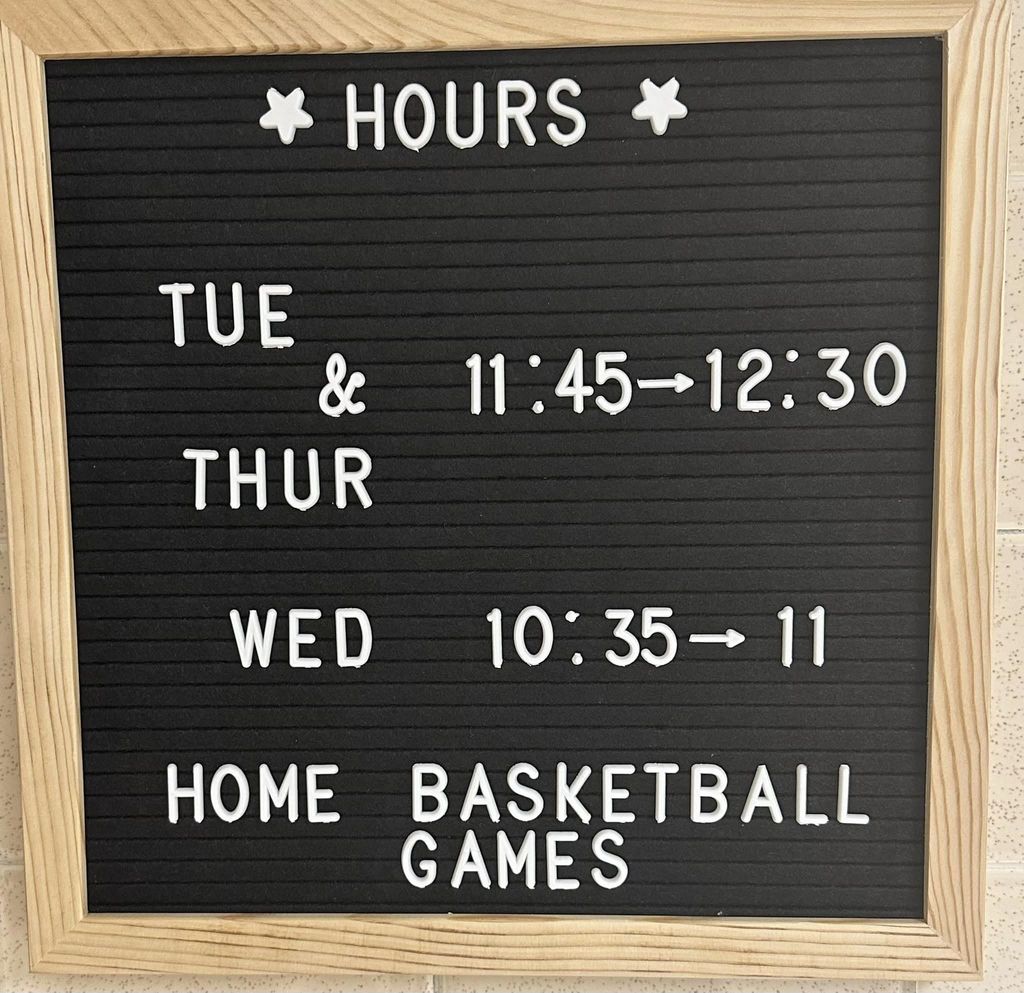 One more sleep until the HOLIDAY EXTRAVAGANZA!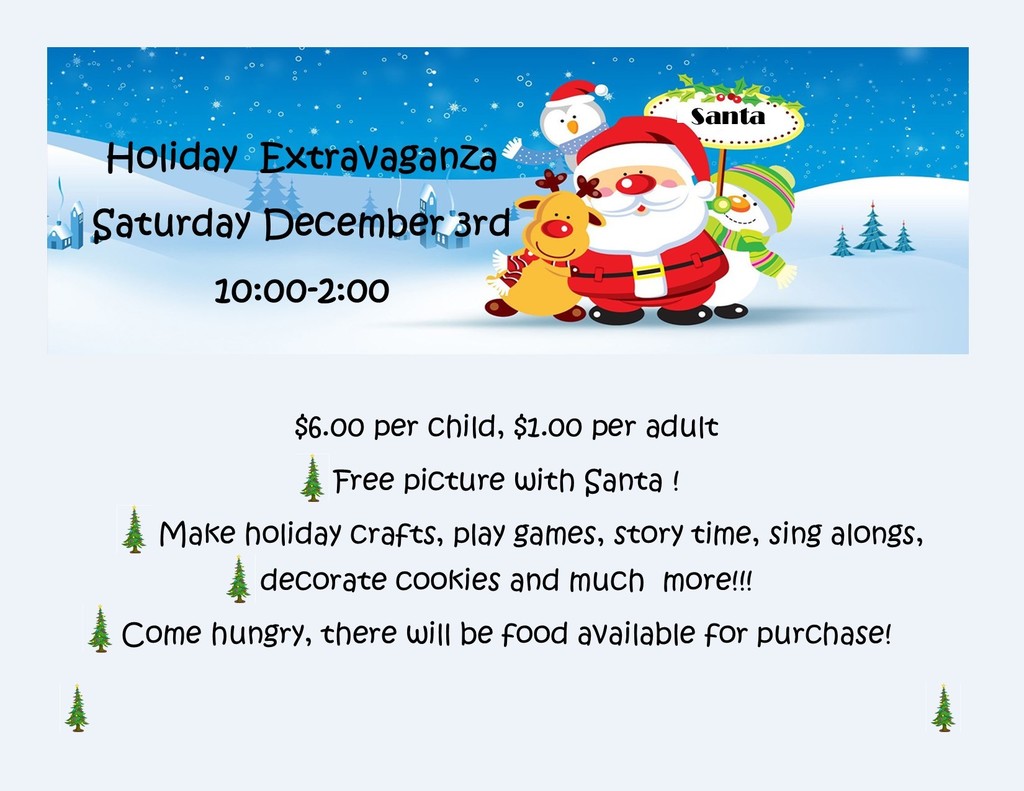 Wondering when you can go to a show??? KHS presents.....Disney's, The Little Mermaid! Friday show has been moved to Saturday 11/12 @ 1pm Saturday 11/12 @ 7pm Sunday 11/13 @ 2pm Door ticket prices are the following: $8.00 for Adult $6.00 for students/Seniors (62)+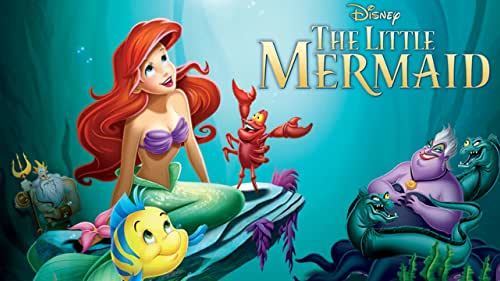 Thank you for supporting your Kewaunee PTA!

Due to the KHS Varsity Football team playing at 7:00 PM on Friday, November 11, 20222, we will be rescheduling the 7:00 PM performance of The Little Mermaid to Saturday, November 12, 2022 at 1:00 PM


Attention STORM Community! Tickets for the WIAA Level 3 Football Play-Off Game at Southern Door will be $7 each. All tickets will be sold at the gate on Friday. No Passes Allowed and ALL Students and Adults will need to purchase a $7 ticket to get in. Southern Door does plan to Live stream the game on their YouTube Page. Go to YouTube and search "Southern Door Athletics" Southern Door Athletics - YouTube GO Storm!!!!
Good luck to all of our fall athletes in the Fall WIAA tournament series! Please click on the link in the Newsfeed at the left to get additional information on the opening rounds of the WIAA tournament.

IT'S GAME DAY! Come cheer on our Kewaunee STORM as they take on Mishicot! Kickoff at 7:00! GO STORM!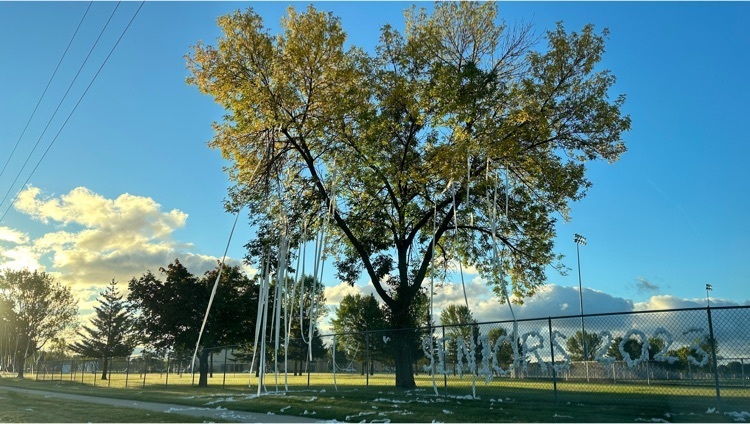 Attention Kewaunee Community! The 2022 Homecoming Parade will be held Thursday September 22nd at 10:15! Hope to see you there!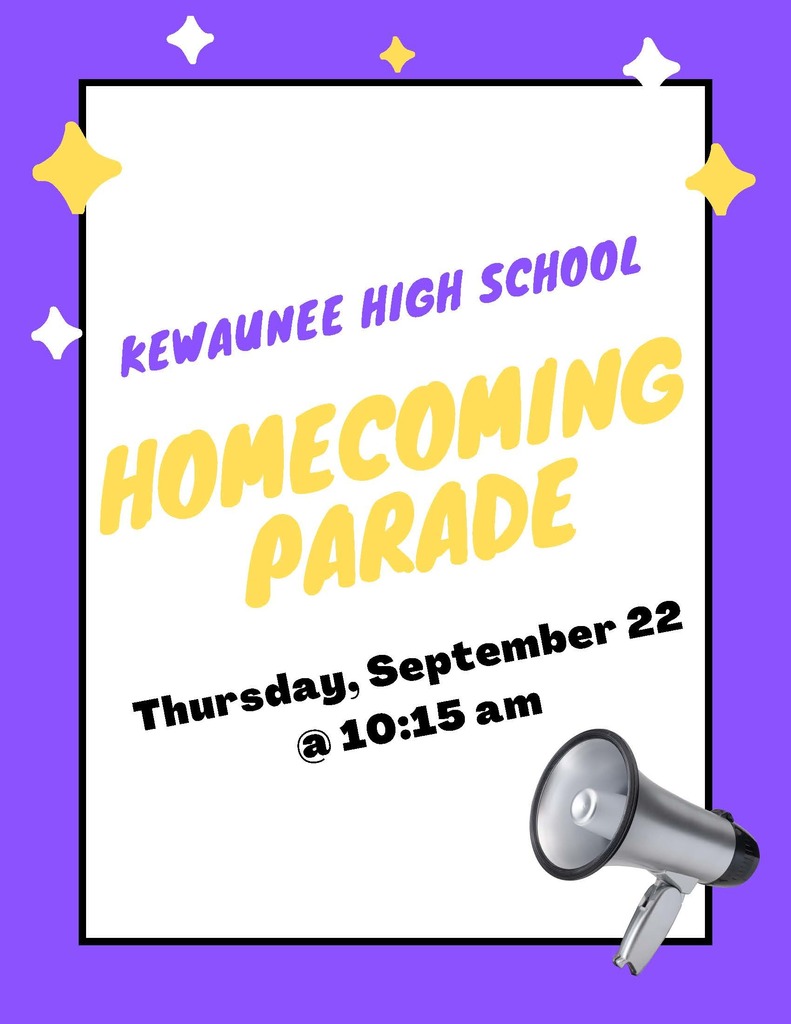 The Calendar of Events for Homecoming 2022 has been revealed!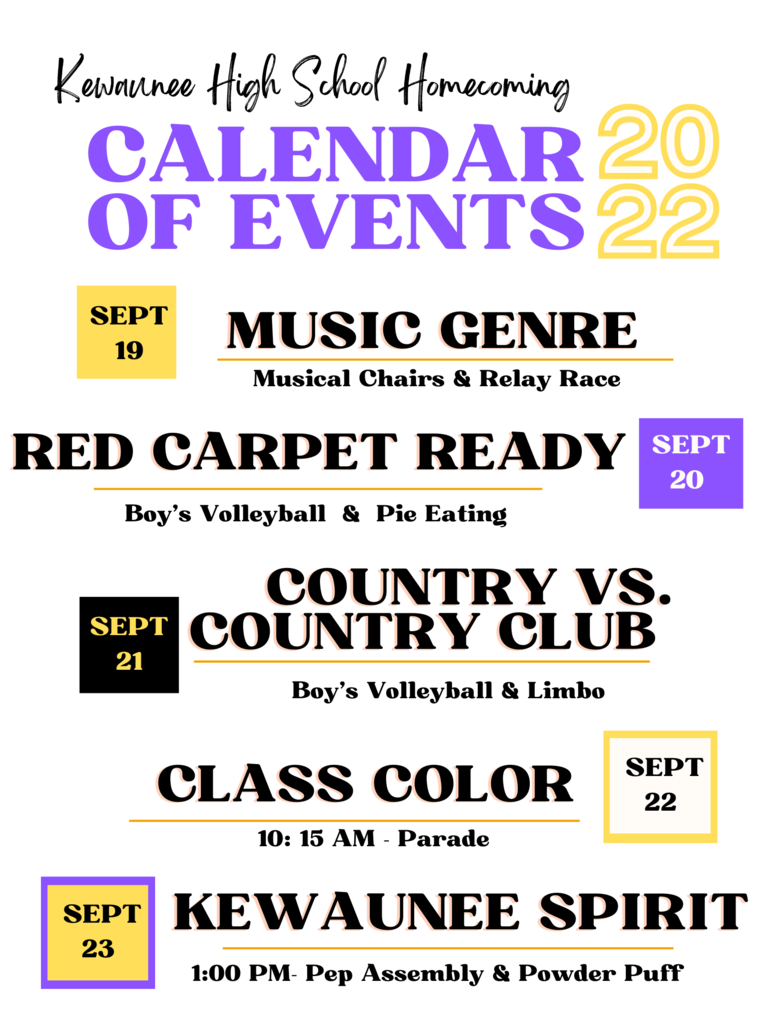 Thank you to all those who supported the 2022 Kewaunee Golf Challenge!! This year over $26,000 was raised and will be split between Build The Future and The Kewaunee Booster club!!!

ATTENTION ALL PARENTS! Picture day will be September 13th for all students grades 3K-12!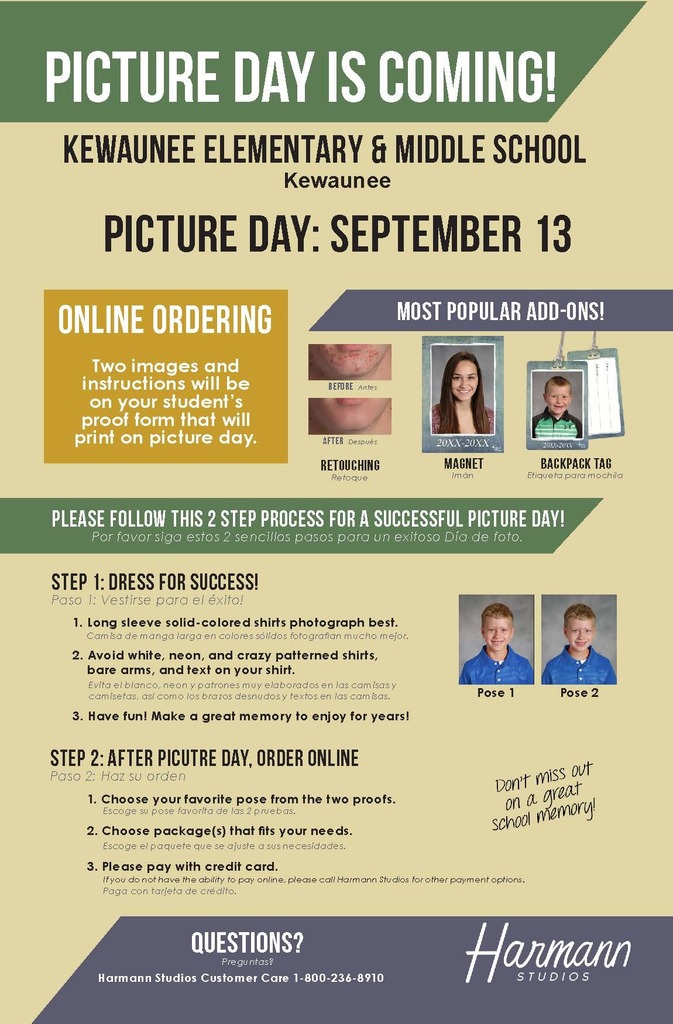 Thank you to our staff and students for a wonderful start to the school year! GO STORM!

Open House is tonight from 3:30-6:30 for grades 4K-12!!
Welcome back to all of our KSD staff today for our first day of our ALL staff in-service. Thank you for all the work you do! We are very excited for the 2022-23 school year.